Complimentary Speedboat Transfer
To arrange a smooth arrival experience, please reserve the speedboat arrangement at least 48 hours in advance prior to your arrival date by filling the form on the right.
Our speedboat representative will be waiting for you at the parking lot in front of Ao Por Grand Marina. Any further assistance upon your arrival, please reach out to our Speedboat Representative at +66 76 371 400 for prompt assistant.
You can also reserve your airport transfer for your smooth journey to the tropical paradise.
How to reach Ao Por Grand Marina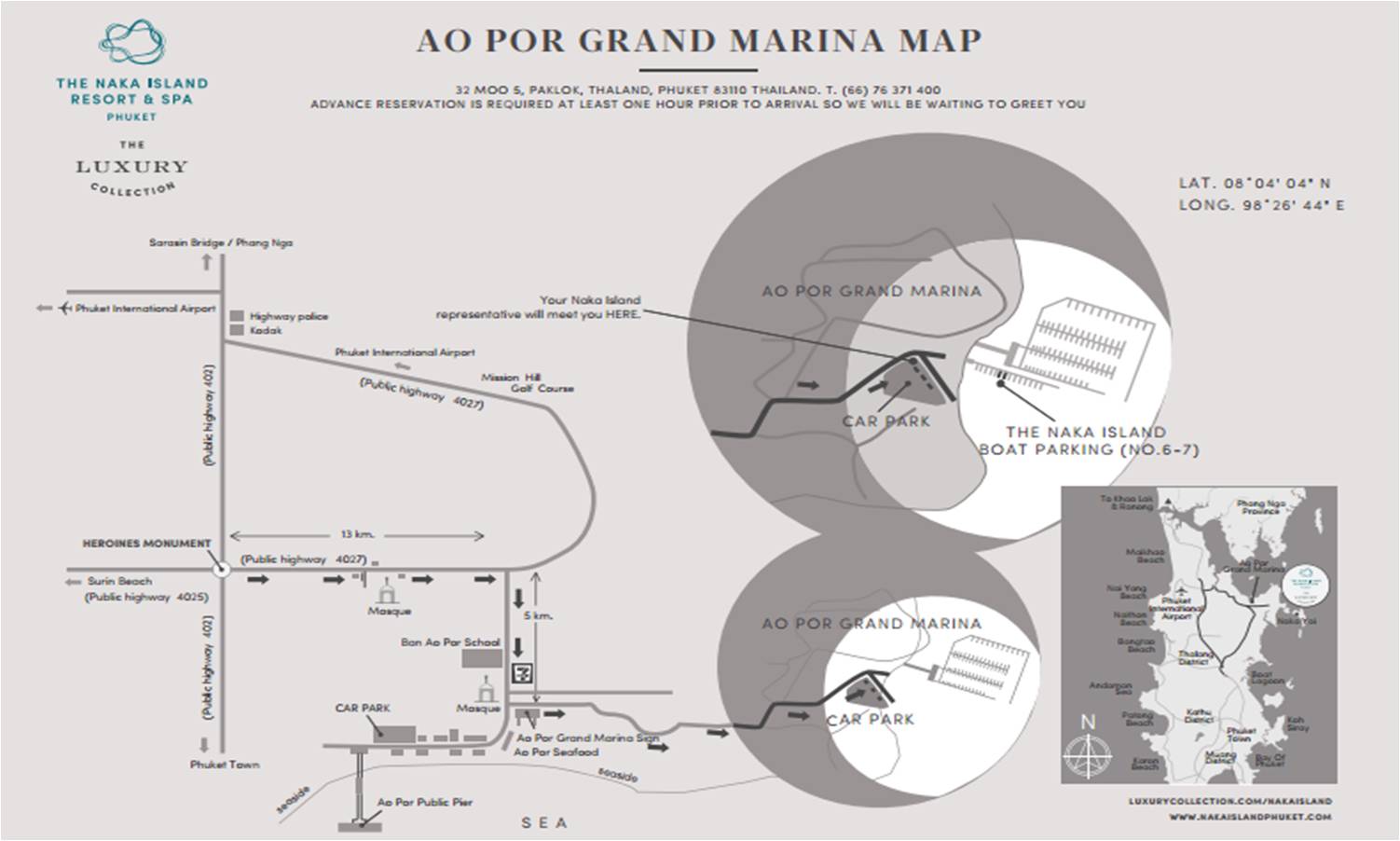 Hotel Address in Thai:
โรงแรม เดอะ นาคาไอแลนด์, อะ ลัคชัวรี่คอลเล็กชั่น รีสอร์ทแอนด์สปา ภูเก็ต
เกาะนาคาใหญ่ ลงเรือที่ "ท่าเรือ อ่าวปอแกรนด์ มารีน่า"
32 หมู่ 5 ตำบล ป่าคลอก
อำเภอถลาง จังหวัด ภูเก็ต 83110
โทร 076 371 400